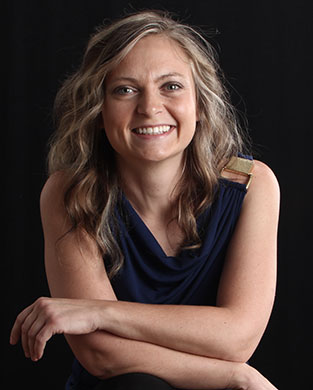 Natasha Lisin-Queen, DMD
Originally from Minsk, Belarus, Dr. Lisin-Queen moved to St. Louis, Missouri, in 1989, where she continued to reside for the majority of her life. She attended Maryville University and obtained her Bachelor of Science in biology in 2003. Following this, she decided to follow her goal of experiencing life in the northeast. In doing so, she moved to Boston, Massachusetts, and pursued a degree in dentistry at the Boston University Henry M. Goldman School of Dental Medicine, graduating in 2007. She continued her studies by completing a general practice residency program at the Louis Stokes Cleveland VA Medical Center and then returned to Boston, where she continued her practice of dentistry.
Dr. Lisin-Queen enjoyed serving the communities of Boston and Rhode Island prior to relocating with her family to Georgia in 2012 and opening her practice in Suwanee in 2016. Although she still supports the Red Sox and misses an occasional snowflake, she has enjoyed making and building relationships with people throughout Atlanta's communities and building a home for her family in the state of Georgia. She looks forward to continuing to build relationships and serving the residents of Suwanee.
Dr. Lisin-Queen believes in providing great dental care through compassion and patient education. Above all, she believes in treating people with dignity and respect. As a member of Spear Education, an organization that hosts monthly meetings for continuing dental education, she strives to keep up with the latest dental techniques and pass this information to her patients to enable them to make the best decisions regarding their dental care.
Dr. Lisin-Queen enjoys spending her spare time with her husband and beautiful boys, Michael and Jacob, whose everyday surprises bring her purpose and joy. She loves lake and deep-sea fishing, spending quality time with family and friends, running, and enjoying weekly sporting events such as baseball and basketball with her kids. Most importantly, she loves building long-lasting relationships with those around her.

Dental Association Memberships: